What's New In Employment Law for 2021?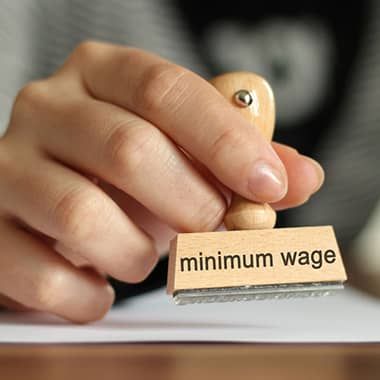 Every April brings changes in Employment Law – here are the changes we are aware of.
Coronavirus Job Retention Scheme
Last extended to 31 April 2021, the Chancellor announced a further extension during the Spring Budget, to 30 September 2021.
The UK Government will continue to pay 80% of employees' wages for unworked hours, with the employer picking up the costs of NICs and employer pension contributions, until the end of June 2021. In July the employer will be required to contribute 10% to wages for unworked hours and in August and September that contribution increases to 20%. The employer remains responsible for the full costs of wages for worked hours.
National Living Wage/National Minimum Wage
This year 1 April will see a drop in the age at which employees become entitled to the National Living Wage from 25 to 23 years as well as the annual increase in rates. The new rates will be:-
NLW will increase from £8.72 per hour to £8.91 per hour (for those aged 23 and over)
NMW 21 to 22 year old rate will increase from £8.20 per hour to £8.36 per hour
NMW 18 to 20 year old rate will increase from £6.45 per hour to £6.56 per hour
NMW 16 to 17 year old rate will increase from £4.55 per hour to £4.62 per hour
NMW apprentice rate for those aged under 19 or in their first year of an apprenticeship will increase from £4.15 per hour to £4.30 per hour
Statutory Benefits
Statutory sick pay will increase from £95.85 to £96.35 per week. Statutory maternity, paternity, shared parental and adoption pay increases from £151.20 to £151.97 per week.
Family leave pay, including maternity pay – will increase from £151.20 to £151.97 per week
Brexit
Post-Brexit employment changes not likely until 30 June 2021 – employers should still ask for passport, national identity card etc.
EU citizens in the UK by 31 December 2020 can apply to the EU Settlement Scheme to obtain permission to stay after 30 June 2021 – you cannot insist on production of Settlement Scheme status before 30 June 2021
Entry to the UK to work will be authorised in accordance with a points based system under the 'Skilled Worker Route' . Employers must become a sponsor.
Other changes expected include:
Workers to be given right to request a more stable contract after 26 weeks of service.
New legislation to carry out employment status tests
New law preventing tip deductions
New law offering increased redundancy protection to mothers returning from maternity leave
The content of this webpage is for information only and is not intended to be construed as legal advice and should not be treated as a substitute for specific advice.