Tax compliance and planning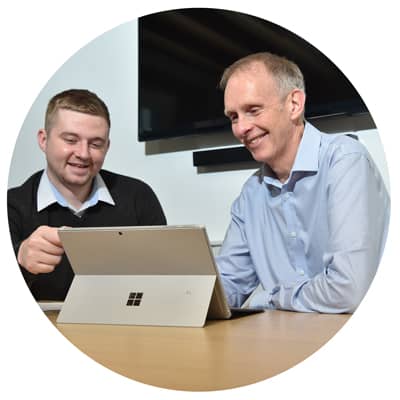 Tax services
Here at KM we offer a friendly and approachable service within our tax department, making sure all your personal and business returns are filed on time and you're told the right amount of tax to pay, and of course advising you and your business on the most efficient structures to minimise the tax you have to pay.
How can I plan my tax affairs?
There's no substitute for talking to a professional when it comes to tax planning and doing so in advance of the transaction. We can advise you on the expenses you or your business are allowed to claim, how best to deal with an HM Revenue & Customs enquiry or how to structure your affairs in the most tax efficient manner for you. Our services include advising on the tax implications of the NHS Pension Scheme, something we know is at the forefront of our medical clients' minds.
We can also refer you to our sister business KM Financial Solutions LLP, where appropriate.
Onvio
As a 21st Century business we're always looking for ways to help our clients, and this is why we invested in our secure Onvio portal. When you need a document from us, it might well be over a weekend or out of hours; Onvio allows you to login and find many of the documents we produce for you and all of the documents we send you for digital signature. If you haven't already registered with the Onvio portal, please let us have your email address and we'll send you an invitation to do so.