What's new for business?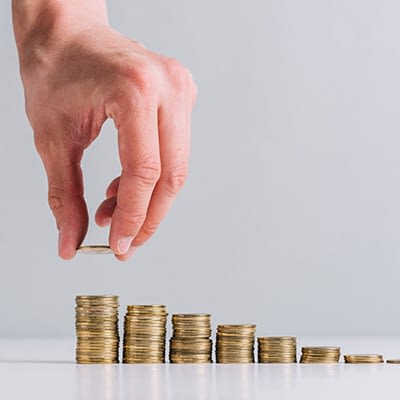 We have some new Capital Allowances to talk to you about this year.
Capital allowances are a tax relief that allow businesses, so sole traders, partnerships, limited companies and furnished holiday lettings, to claim tax relief on the cost of buying equipment used in their business.
Usually if you were to buy a van or a piece of machinery your accounts wouldn't write it off against your income in one go, you recognise its usefulness to the business over the likely period of time you'll own the asset. The tax treatment is slightly different in that capital allowances do allow you to write off the cost of most assets in one year, if you wish up to an annual cap which for the last few years has been £200,000.
From 1 January 2019 that cap was temporarily increased to £1M and it will reduce back to £200,000 on 31 December 2020. There are some tricky rules in the timings with these temporary increases so if you are in business and you're planning on a significant spend over the coming 18-24 months please do consider the timing carefully to ensure you can claim the maximum amount.
The last budget also saw the introduction of a new Structures & Buildings Allowance, which allows the business to claim a flat 2% rate on the cost of a new building. The relief is calculated on the cost of physically constructing or converting a building for commercial use. Unlike the old Industrial Buildings Allowance this can cover shops, warehouses, offices and properties situated overseas provided the business incurring the costs is within the UK tax system. The 2020 Budget announced an increase in the rate to 3% from 1 April 2020.
Qualifying costs aren't straightforward, but the good news is investors as well as occupiers can claim.
Come and talk to us if you think this might affect you.