Update on Govt Measures during the COVID-19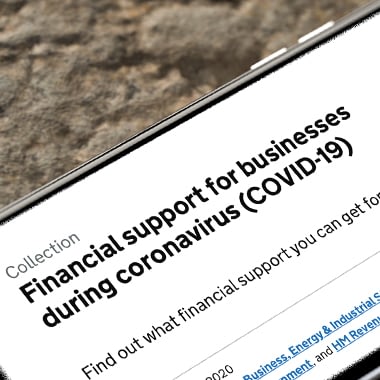 Following Monday's announcement by the Prime Minister the Chancellor has now announced additional measures to assist business during the COVID-19 emergency.
The Business Interruption Loan Scheme is increased to £5m, this is a government backed loan of up to £5m and the Government will pay the interest for the first 6 months of the loan.
The Business Rates holiday for 2020/21 is extended to ALL hospitality and retail businesses irrespective of the rateable value of their premises.
The grant announced last week and available to all businesses eligible for Small Business Rates Relief is increased form £3,000 to £10,000.
Further grants to smaller businesses in the hospitality retail or leisure sectors in smaller premises with a rateable value between £15,000 – £51,000.
The Government has also confirmed that its advice to avoid pubs, clubs theatres etc is sufficient to claim for business interruption from your insurance company, provided of course you have that level of cover.
Planning consents will be relaxed to allow pubs and restaurants to provide take away food for people undergoing self isolation.
In addition to the above and for other business sectors not covered by the grants and rates holiday HMRC should be amenable to giving your business a time to pay arrangement or cancelling penalties and interest where you will have difficulties paying immediately. You will have o have submitted the relevant tax or VAT returns and they usually want to encompass all taxes in one payment by direct debit. Contact them direct on 0800 0159 559.
The Coronavirus Business Interruption Loan Scheme CBILS
The Criteria
TO BE ELIGIBLE FOR SUPPORT VIA CBILS, THE SMALL BUSINESS MUST:
Be UK based, with turnover of no more than £41 million per annum
Operate within an eligible industrial sector (a small number of industrial sectors are not eligible for support
Have a sound borrowing proposal, but insufficient security to meet a lender's normal requirements
Be able to confirm that they have not received de minimis State aid beyond €200,000 equivalent over the current and previous two fiscal years
An accredited lender can use CBILS to help a borrower access from £1,000 to £5 million. Finance terms are from three months up to ten years for term loans and asset finance and up to three years for revolving facilities and invoice finance.
To apply for an CBILS-backed facility, businesses may wish to consider approaching one or more participating lenders to discuss their borrowing needs.
Eligibility restrictions
Please note that a limited number of further eligibility restrictions do apply. Full details can be found here.
Almost all business sectors are eligible, however there are a small number of excluded/restricted sectors arising primarily from EU de minimis-State aid rules.
The Off Payroll rules due to kick in next month have also been delayed until April 2021. This moved the requirement to determine if a contractor operating via a personal service company was actually a disguised employee and to operate PAYE to the engaging entity.