Budget Highlights March 2020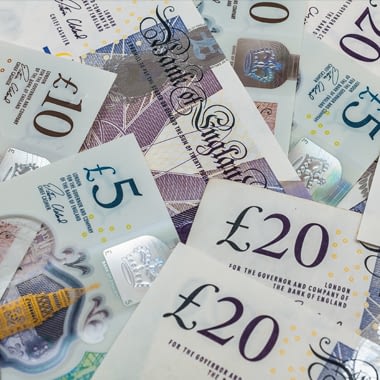 Changes to Entrepreneurs' Relief
Today's budget introduced a small change to the ER rules.
It has been widely speculated that the relief would be abolished or radically changed, but in effect the Chancellor has only reduced the Lifetime Allowance from £10M to £1M, which was the limit when it was introduced in 2008. Effective for all disposals from 11 March 2020 and for any transaction contracted before 11 March 2020 where the parties cannot demonstrate the transaction's purpose was not to obtain a tax advantage and that it was made for wholly commercial reasons if the parties are connected.
Changes to Structures and Buildings Allowance
Increase in the rate to 3% effective from 1 April for companies and 6 April 2020 for individuals. Covers non-residential building, conversion and renovation costs. There are no restrictions on the use of the building so it can apply to shops, offices and warehouses alike as well as non-UK situated property so long as the business incurring the costs is within the UK tax system.
Capital Allowances on zero-emission vehicles
The 100% capital allowance on zero emission vans, low emission cars and equipment for gas refuelling stations is extended to April 2025.
The CO2 emission figure to qualify as a low emission car is reduced from 50g/km to 0g/km from April 2021.
The threshold at which the 18% WDA rate on cars with withdrawn also decreases from 110g/km to 50g/km from April 2021. The 50g/km will also be the point at which the 15% leasing restriction is applied.
The special rate for cars with higher CO2 values is 6%
R&D Tax Credits
R&D expenditure Credit applies to large companies and the rate is increased from 12% to 13% from 1 April 2020.
Non-UK Resident Landlords – Companies
From 1 April 2020 non-UK resident companies are required to file a corporation tax return not an income tax return.
Capital gains Tax
CGT Annual Exemption increases to £12,300 from April 2020. The trust exemption is £6,150.
Corporate intangibles.
Tax Relief will be available for intangible fixed assets which existed pre FA 2002 and are acquired after 1 July 2020 by a connected party.
Employment Allowance
Increased to a maximum of £4,000 pa from April 2020. EA is a relief against employers' national insurance. It does not apply to businesses whose NIC liability exceeded £100,000 in the previous year or to those which are funded form the public purse. Also excluded are single director companies with no secondary NIC liability.
Care Leavers Bursary
£1000 bursary to care leavers (16-24) who enter an apprenticeship are tax and NI exempt.
Van Benefit
Flat rate van benefit is increased to £3,490 and fuel benefit to £666 from April 2020.
Car fuel scale rate is based on the car's C02 emission percentage applied to a multiplier of £24,500.
Pension Tapered Annual Allowance
The threshold income limit is increased from £100,000 to £200,000 and the adjusted income is increased from £150,000 to £240,000. Broadly anyone whose adjusted income does not exceed £240,000 will no longer be subject to a tapered annual allowance. The minimum tapered allowance is decreased from £10,000 to £4,000.
Limited Liability Partnerships
HMRC may amend the members' tax returns where the business is not carried out with a view to profit.