All change for company car drivers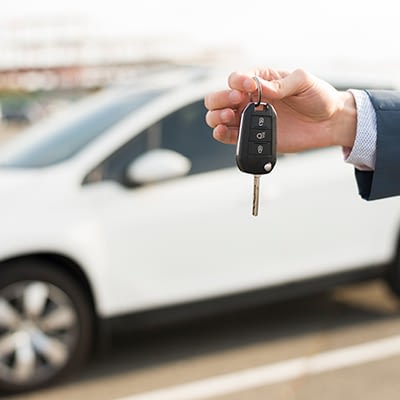 Company car drivers will have seen some hikes in the tax they're paying over the past few years as more efficient cars are being brought further into the tax net.
The Government has a stated aim to reduce carbon emissions and that includes having an effective zero emission new car policy by 2040, and indeed is coming under pressure to achieve that by 2030. Our company car taxation system works on the basis of the car's CO2 emission figure, so the strategy is to make petrol and diesel cars less attractive to businesses and drivers alike.
What's the alternative, well for the most part that will be some type of electric or hybrid electric/petrol/diesel cars. Some of these cars recharge via a plug-in generator and others internally recharge the electric battery via the engine or breaking system.
Effect of electric cars on drivers' taxation
The provision of a pure electric car is a taxable benefit and all pure electric cars will fall into the ultra-low emission band of 0-50g/km. Some hybrids may also fall into this band.
There is no fuel benefit attached to the facility to charge an electric car at or near to the employees' workplace the cost is considered part of the provision of the car.
From 1 September 2018 employees who drive a pure electric car may claim 4p per mile if they charge their vehicle at home or at a commercial charging point. This can either be pad tax free by the employer or claimed back as tax relief from HMRC.
Hybrids by their nature are slightly different and the normal fuel scale charges apply for 2019/20 the charge is the appropriate percentage of £24,100 irrespective of actual fuel used. So if you have a fuel card do please check that your private mileage fuel costs at least the equivalent of the tax you're being charged.
Effect for employers
Lower taxable benefits and no fuel benefit on pure electric cars also reduces the class 1A national insurance charge.
In addition to this employers may provide a charging point at the employee's home or a card to provide access to commercial charging points without any tax or national insurance charges for employee or employer.
The cost of providing a charging point either at your own premises or the employees home can be written off in full against your tax liability and there are no benefit in kind charged applied to staff who charge their vehicles at the employer premises, including plugging into a normal mains socket.
Businesses can claim back 100% of the cost of pure electric and some hybrid cars under the Enhanced Capital Allowances scheme for cars with CO2 emissions between 0-50g/km. This has been extended to April 2021.
Come and talk to us if you'd like to know more.