Charity News
Excepted Charities – UPDATE ON REGISTRATION
Some charities are 'excepted' from charity registration. This just means they don't have to register or submit annual returns. Apart from that, the Charity Commission regulates them just like registered charities and can use any of its powers if it needs to.
A charity is excepted if its income is £100,000 or less and it is in one of the following groups:
churches and chapels belonging to some Christian denominations
charities that provide premises for some types of schools
Scout and Guide groups
charitable service funds of the armed forces
student unions
They are different from exempt charities, which are exempt from registration and regulation by the commission.
More details about these are on the Charity Commission website Excepted charities – GOV.UK (www.gov.uk)
This exception was due to expire on 31st March 2021. However the Charity Commission and the DCMS have extended it to 2031, by which time all of these should have registered. This extension is intended to give excepted charities time to prepare for registration and to allow the Charity Commission as much time as possible to register all excepted organisations in a coordinated way. We understand that the Charity Commission and DCMS will publish details of the proposed phased registration arrangements in the first half of 2021.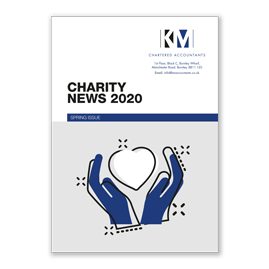 Charity News 2020 – Spring Issue